€

24.00
More Cooking with French expressions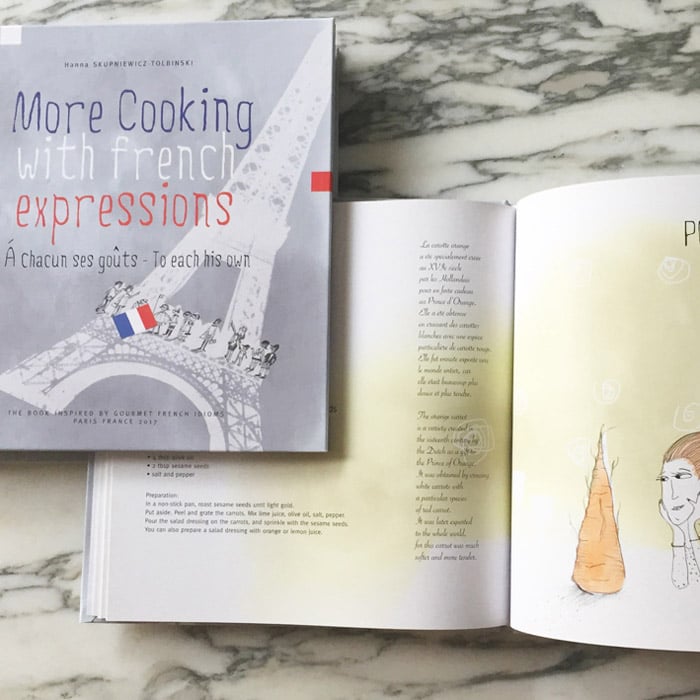 At the request of readers charmed by this first book published in 2015 we decided to continue the adventure with
 a second volume: "More Cooking with French Expressions," which is a sequel containing even more idiomatic expressions French with culinary connotations. We have included with each expression a delicious recipe, illustrations and anecdotes.
There is something here for everyone: a pinch of humor, language games, and the delicious and surprising associations of French cuisine with a few personal touches.
The book is in two languages: English and French.
Format: 210 x 210 mm
Finish: Square back
Hardcover 40 pages,
17 recipes in French, English
ISBN: 979-10-94659-06-9